Wes 101: Zoom Fatigue and Planning Ahead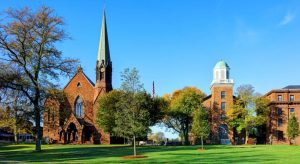 Dear '23,
I hope you're all doing okay.
A few things:
April 29 is the last day to withdraw from courses, so please communicate with your advisor and instructors regarding where you stand in each of your courses.
Here is the fill-able form;  please email it to me, the instructor and your advisor so that we are all on the same page.
A number of people have sent emails regarding the possibility of earning credit at another college or university over the summer and transferring it back to Wesleyan. In order to initiate the process, please
be in touch with the relevant department chair based on the course content in order to have the course pre-approved for transfer. You should provide the chairperson with a syllabus and/or course description.
Please keep in mind that you need to earn a C- or better in order to transfer the credit, but the grade will not appear on your Wesleyan academic history. You can use an outside credit to satisfy Gen Ed requirements; you can also use them to satisfy major requirements if the department allows it. Once you have completed the course, please send the transcript to me.
Here is the appropriate form with all of the policies.
Finally,  some tips to combat Zoom fatigue, which is very real:
https://www.nbcwashington.com/news/feeling-extra-tired-here-are-tips-to-fight-zoom-fatigue/2274491/
https://www.mindful.org/zoom-exhaustion-is-real-here-are-six-ways-to-find-balance-and-stay-connected/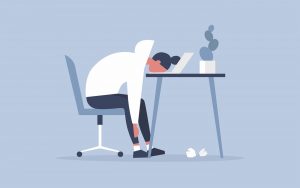 Remember to take breaks, use blue light glasses, set some times for physical activity and social engagement, and be kind to yourself. I have good days and bad days as well,  so know that you're not alone.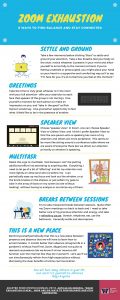 Please don't hesitate to be in touch,
DW