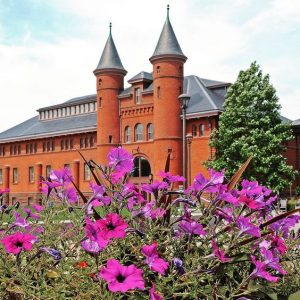 Wes 101: Welcome to Wes!
It is my pleasure to formally welcome you to Wesleyan. I plan to continue reaching out you to once a week throughout the term with information about resources, events and suggestions.
As you configure your schedule, be sure that you're considering your schedule in terms of diversity of disciplines/academic areas (don't choose all science or all humanities courses, for example!), call for different kinds of work and assessments, vary in size and take place throughout the day and week. If you want to study abroad, you should be thinking about beginning or continuing a language. As you prepare for Adjustment tomorrow, please make sure that you look over the Adjustment-in-depth page of the pre-registration guide put together by the Registrar's Office.
In addition to your faculty advisor, we have three Academic Peer Advisors for the class of  '23 to talk with throughout the year. They can be of help with time management, writing, test-taking, note-taking and other study skills. More information about them is available here; they are: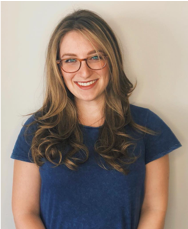 Haley Brumberger, 2020
English and Earth and
Environmental Sciences Major
hbrumberger@wesleyan.edu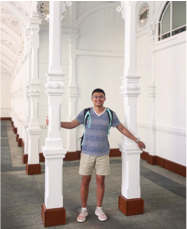 Jack Wang, 2021
Economics Major
cwang01@wesleyan.edu

Sydney Taylor-Klaus, 2020
Chemistry Major
staylorklaus@wesleyan.edu
-The Wesleyan Sustainability Office also asked that I send you their first-ever sustainability survey/quiz.
-In each week's newsletter, I'm going to highlight different campus people/resources so that you can get to know them a bit. This week is my turn!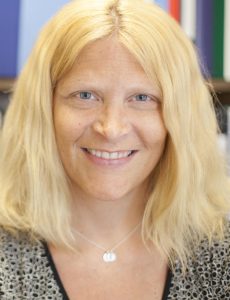 I am your class dean, which means that I am here if you need me for academic advising, personal counseling or really any questions or concerns. If you experience health issues, just be in touch. If you're struggling in a course, just be in touch. If you want to apply for a fellowship, just be in touch. This is my sixth year at Wesleyan and my office is on the second floor of North College. I have daily drop-in hours (which are listed below) and I'm available via email. I have a Ph.D. in African American and American Studies from Yale and have taught African American literature both at Yale and Wesleyan. I have twin ten-year-old daughters (Jane and Zora) and love working with students for all four years of their time at Wes. Again, be in touch and make sure that you're asking questions!
Best,
Dean Wood
Jennifer Wood (she,her, hers)
Dean for the Class of 2023
(860) 685.2758
Wesleyan University
203 North College, 237 High Street
Middletown, CT 06459
Drop-in hours:
M 2-3, T 3-4, W 5-6, Th 11-12, F 2-4
http://classof2019.blogs.wesleyan.edu