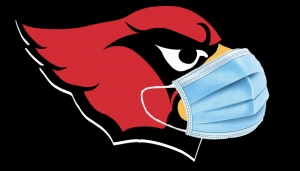 Hello 2023!
Welcome to the spring term!
Classes begin tomorrow, as I'm sure you know, and this is the semester in which you will declare your major, which you must do after drop/add and before pre-reg for the fall term. I'll be hosting another webinar/conversation to discuss this process soon.
Enrollment
You are required to enroll in the University. To enroll, log in to WesPortal, click through the yellow alert banner at the top of the page, then click on the "Enroll Me" button. Please be aware that you will not be able to participate in drop/add until you have enrolled in the University. You must enroll in the University by Monday, February 22nd, at 11:59pm, EDT. You must do this regardless of whether you will attend classes in-person or remotely this spring.
In addition to enrolling, you must resolve any holds in your list of Action Items. To access your list, go to: WesPortal > Enrollment Checklist & Addresses > Hold/Enroll
 Instruction(s) on how to resolve each action item are provided on the page. Many action items can be resolved with a simple click of the mouse. All action items must be resolved within the first week of classes. Please be aware that you will still be able to participate in drop/add even if you have unresolved action items (as long as you have already enrolled in the University using the "Enroll Me" button).
Change of Grading Mode
The last day to change the grading mode for courses with the Student Option is Tuesday, March 2nd by 5pm, EDT. 
Students on remote study status are not permitted to visit campus for any reason during the Spring 2021 semester. This includes attending in-person classes, events, practices, meetings or visiting with students on campus, etc. Students on medical, academic or non-academic leave must also adhere to the COVID-19 mitigation protocol to not visit campus for any reason during the Spring 2021 semester. 
A few things:
This year's MLK Commemoration will be held on Friday, February 12th from 12:15 pm -1:15pm on Zoom.  This year our keynote speaker will be Civil Rights activist, organizer, author, and educator, Ruby Sales.
Project-Based Learning Opportunities
Some fantastic courses that are an especially good fit for students who are inclined to project-based learning, social/environmental impact, or leadership.
Looking for funding for your unpaid or low-paid summer experience?
 The 2021 Wesleyan Summer Grants Program will be accepting applications from February 8th – February 26th, 11:59pm.
Sustainability Coordinator Positions
To all those interested in improving sustainability at Wesleyan, the Sustainability Office is hiring for 2 positions: 1 Sustainability Coordinator and 1 Waste Not Coordinator! We welcome ALL students (2022, 2023, and 2024) who are passionate about campus engagement to apply. 
Academic Peer Advisor and NSO Peer Advisor Positions for 2021-2022; more information is available on the Student Employment website.
That's it for now.
Take good care,
DW